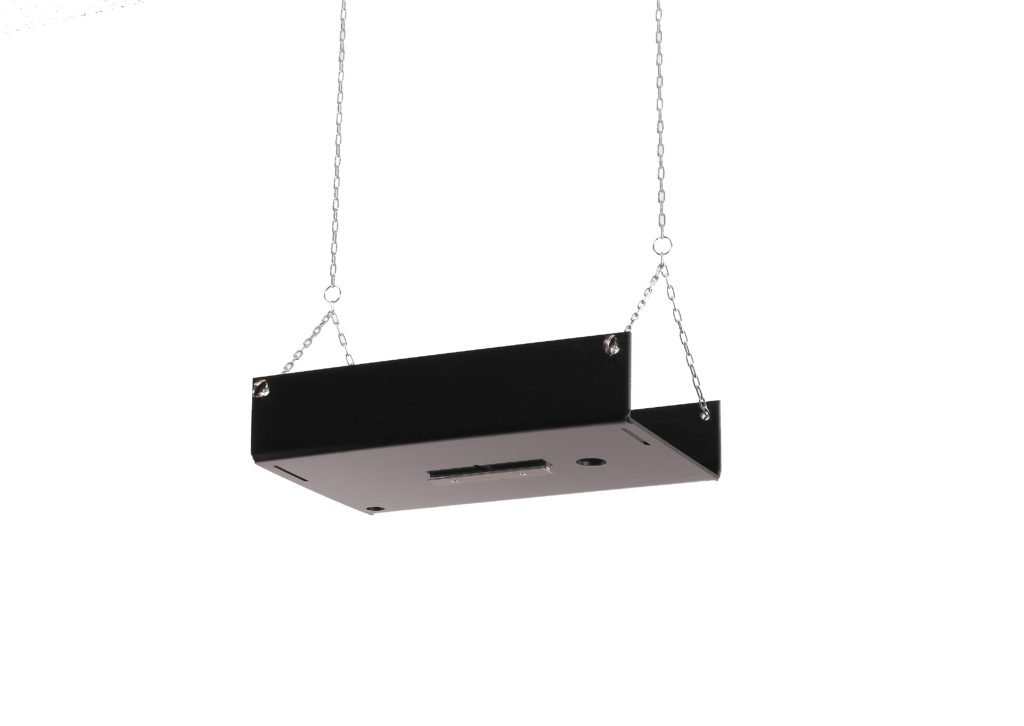 Skymount-air-Uplate
Universal, indoor, airborne, Skymount-air-Uplate
This universal Skymount-air-Uplate can be used with all types of access points that support ceiling grid clips. This mounting accessory can be useful in a warehouse, production or high ceiling area. It will hang by chains from the ceiling, beam or other structures so that the access point can be lowered down and installed in an optimal location (free from obstructions) which will improve overall signal quality.
The access point needs to be mounted to the mounting accessory with a ceiling grid clip.
Deliverables mounting accessory
Skymount-air-Uplate
Airborne Mounting Kit (5m Chains, Standard)
Optional
Airborne Mounting Kit XL => 10m Chains
Note: If the mounting accessory needs to be lowered down more then 5m from the ceiling, please order the Airborne Mounting Kit XL.