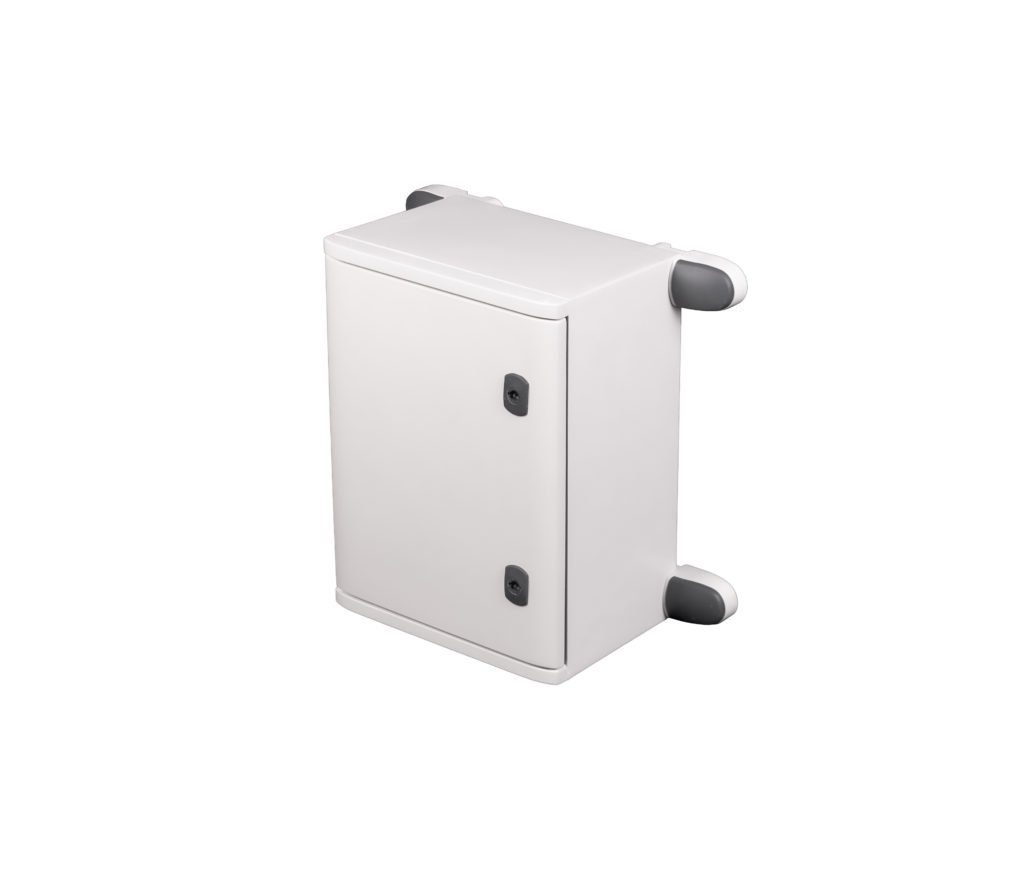 Skymount-WPENCL-WM
Universal, Indoor & Outdoor
Can be used with all types of indoor access points that support wall mount brackets.
This wall mount weatherproof mounting accessory is mostly used to install indoor access points in areas like outdoor, freezer or moist environments, access points with internal or external (bendable) antennas can be installed inside the weatherproof enclosure, make sure that all additional made holes are sealed off.
This weatherproof mounting accessory can be installed on the wall with the included wall mount kit.
Characteristics
Grey polyester, RAL 7035, IP66, dimensions 400x300x206.
Notes:
Access point needs to be installed vertically, make sure that you use an access point width external antennas that can be bent vertically!
Access point with internal antennas cannot be installed horizontally!
Deliverables mounting accessory
Skymount-WPENCL-WM
Included with wall mount pads (Wall mount kit)
Optional
Skyacc-WPENCL-H => Heating Module (heater, Thermostat)
Skyacc-KeyLock => Key-lock module
Deliverables mounting accessory
Access Point not included!