Wi-Fi Freelancer or Wi-Fi Company!
We are looking for freelancers or partners who want to work with us on Wi-Fi projects worldwide. Skyline Networks is based in Belgium (CE) and is involved in Wi-Fi projects all over the globe. Though our Wi-Fi engineers are used to the road, these days traveling has become a challenge. Setting up new business relationships worldwide will be a win-win scenario today and in the coming years.
Who are we looking for?
Freelance Wi-Fi engineers or companies interested in doing fieldwork and have WLAN RF Design, Validation, Troubleshooting or other Wi-Fi related skills.
What do you need?
Ekahau SideKick (with latest software version)

Wi-Fi Site Survey Gear to perform onsite APoS measurements

CWNP certificates (or equivalent knowledge)

Ekahau certificates

(or equivalent knowledge)
Procedures!
Skyline Networks has created its own concept on how to perform WLAN RF Designs through the years, so some light fine-tuning on working procedures might be necessary.
Enroll in our database through the form below. When a job opportunity pops up in your neighborhood or country that you marked as "able to provide Wi-Fi service in," we will send you:
A complete SoW 

Financial proposal for the job
If you agree on both, let us know and we will contact you for planning options and details.
When the project is planned, we will set up a conf call to discuss the details, project info, and onsite contact details.
A Skyline Wi-Fi engineer will be assigned to your project. He will be available for remote technical assistance or any questions during the on-premises Wi-Fi site survey.
The goal is to create a complete Ekahau project onsite. When completed, the project must be reviewed on-premises with the assigned Skyline Wi-Fi engineer before the project's sign-off.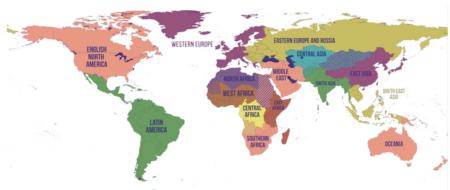 If interested, please fill out the form below!