Optimization
The Optimization phase is the last stage in the WLAN Deployment Model, although quite often, this step is not budgeted or foreseen in the overall WLAN project. In the previous stage (Verification), the overall RF environment (Wi-Fi infrastructure) has been optimized for optimal performance. With an optimized RF environment, the next step is the roll-out of wireless devices and applications. The Optimization phase mainly focusses on wireless clients.
Some use-cases for this type of WLAN service, are wireless client validation and wireless client troubleshooting in layer two of the OSI model. 
Services in the Optimization stage are not project-based but invoiced either on time & materials or by a pool of service hours (we can quote you a pool of service hours, only used hours will be invoiced.
Validating Wireless Clients
Sometimes an RFP requires the sign off for approval on wireless clients & applications. In this case, we recommend budgeting the optimization phase into your project.
Another use case is that it might be a good idea to validate your wireless devices and applications that might impact business before going live! To be sure that at the deadline date, all business-critical devices and clients are tested and signed-off for approval.
Troubleshooting (layer two)
Wireless devices/applications that don't perform as expected, nothing can be more annoying when this happens into your network, especially when these devices/applications are business-critical. The underlying cause of the network issue can be either easy to resolve or sometimes a painfull long track.
Troubleshooting Wi-Fi issues can be experienced as chasing ghosts, in this case, a stringent troubleshooting plan needs to be agreed on in consultation with the customer and the Wi-Fi vendor's TAC team to achieve the best results.
Skyline Networks Wi-Fi engineers have the experience and al the necessary tools to gather the data onsite, which most of the time involves frame captures in the right scenario during the occurrence of the issue. When the wireless issue can not be reproduced, time and resources are very crucial to gather the necessary data for analyses.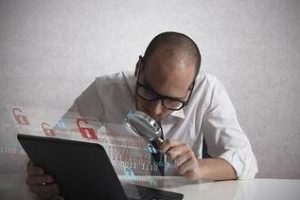 Need more information or a quote?
Are you interested in one of our Optimization services, contact us for more information, we are more than happy to help you out?
For more information or request an RFI questionnaire, please contact us.