Skyline Networks
Professional Wireless Backhaul Solutions
Skyline Networks designs install and deploy wireless Point-to-Point and Point-to-Multipoint solutions. Through the years we've gathered a lot of experience with Proxim wireless products, which we highly recommend for your Point-to-Point or Point-to-Multipoint solution.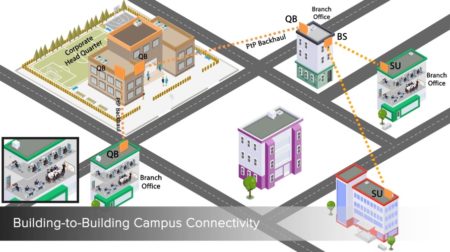 Proxim Wireless Outdoor Router Protocol (WORP)
Engineered from the ground up to optimize the performance of multi-stream voice, video, and data over wireless networks. WORP® is the foundation for the efficiency and security inherent in every Proxim Point-to-Point and Point-to-Multipoint system.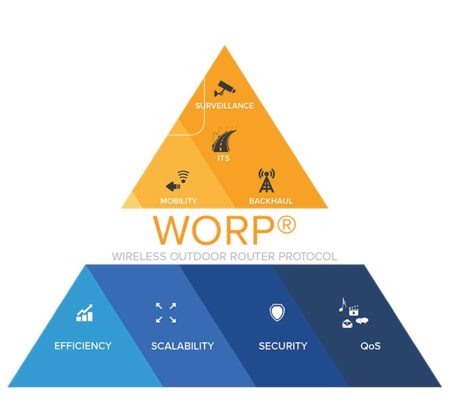 Scalability
Proxim WORP® is designed to overcome the limitations present in many point-to-multipoint solutions based on the WiFi 802.11 MAC protocol. In 802.11 based systems, dense multi-node deployments suffer from packet collisions and subsequent retransmission, dragging down network performance. Even in systems with as few as two or three remote nodes, network performance can be affected by an excess of packet collisions.
As a truly scalable system, Proxim WORP® adapts to higher traffic loads and number of subscribers, while ensuring the total aggregate data available remains a constant. In a WORP® enabled network, the deterministic management of network access, ensures bandwidth is not wasted on overhead, and that each Subscriber Unit (SU) can take advantage of the total network bandwidth for reception and transmission.
Security
Proxim WORP® offers multiple layers of security to protect valuable and private data during transmission.
The proprietary nature of WORP® ensures that any device used to capture data must first be able to crack WORP® or use a WORP® enabled device as the decoding system.
WORP® requires a Subscriber unit (SU) to register with the Base Station unit (BSU), using an MD-5 secret string in the authentication process. Without the appropriate MD-5 key, rogue Subscriber Units cannot join the network.
WORP® implements up to 256 bit AES encryption on all data sent over the wireless link.
Finally, all remote management methods use secure password-protected or certificate-based SSH, SSL/TLS and SNMP v3 connections for remote management and access.
Quality-of-Service (QoS)
Proxim WORP® enables sophisticated QoS management to enable effective optimization of the available network bandwidth. QoS in this instance means minimum and maximum data rates with programmable jitter and latency limits, and operating within the defined parameters for packet loss and data error rates.
Proxim WORP® based QoS includes three primary components:
Deep Packet Inspection (DPI) and the application of Packet Identification Rules (PIRs) providing the precise classification of the traffic

Service Flow Classes (SFC) to assign priority, bandwidth, latency, and jitter classification rules for different traffic types

Quality-of-Service Classes (QoSCs) to define which SFC or PIR is employed for each traffic class. There is also a per subscriber allocation table that determines which QoSC to assign to any given SU for individual link optimization.
Wi-Fi Hidden Node Problem
Wi-Fi was explicitly intended for short-range indoor applications — the assumption that all clients can "hear" each other is evident in the Wi-Fi MAC protocol. Wi-Fi operates on a Carrier Sense Multiple Access with Collision Avoidance (CSMA/CA) technique which means that each client device listens to the network and if it does not hear another device communicating, assumes the channel is clear and begins transmission.
For outdoor networks, the assumption that all Subscriber units can hear each other is not always valid. It is often the case a Subscriber unit with a directional antenna and obscured by obstacles such as buildings and trees, will not "hear" the other subscriber units. As a result, multiple Subscriber units can attempt to access the wireless medium at the same time, causing interference with each other, resulting in a large number of re-transmissions and having a significant impact on network performance.
The Proxim WORP® protocol avoids the re-transmission problem by using the Base Station as a single point of control over all communications A Subscriber unit cannot transmit data unless the BSU gives it permission resulting in no collisions and no re-transmissions.
Case study
Bulk Port Terminal 'IGMA/Cargill' at Amsterdam Harbor Improves Efficiency and Productivity with Seamless Connectivity from Proxim Wireless.
Click here for the Case Study => Point to Multipoint project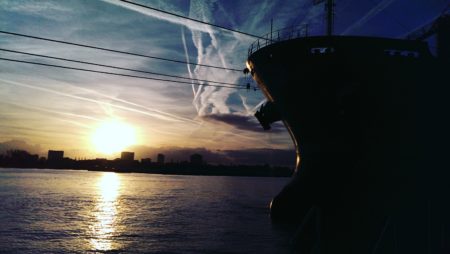 Need more information or a quote?
Are you thinking about a wireless backhaul link (Point to Point) for your project or working on a Point to Multipoint project, contact us for more information, we are more than happy to help you out.
For more information or request an RFI questionnaire, please contact us.