WLAN RF Design
Information Gathering
Before starting the WLAN RF Design process, we need vital information regarding your Wi-Fi project's use-case/business case. A Request for Information form (RFI) has facilitated this information-gathering process.
RFI Document.
Details about the RFI document and gathered information will be confirmed during a kickoff meeting to make sure nothing is missed and that all parties have a clear vision of what the requirements for the new RF design are.
Request an RFI
WLAN RF Design
Pre-Installation Phase
We provide two options for "pre-installation" WLAN RF design services, depending on the needs of the WLAN project.

Onsite WLAN RF DESIGN
The onsite pre-install WLAN RF design is a hybrid Wi-Fi site survey and is the recommended method for pre-installation WLAN RF Design. One of our RF engineers will perform APoS (AP on a stick) measurements on-premises, which include attenuation measurements of all existing RF-blocking objects like walls, glass, machines, etc. We process the measured data in professional RF modeling software (Ekahau ESS), creating an RF model of your building infrastructure. In this realistic RF model, we can start the RF design process by placing access points in specific locations to meet all the requested WLAN requirements.
We validate multiple access point locations for accuracy with live measurements towards the strictest supported Wi-Fi device for each frequency band.
We also run non-Wi-Fi, and Wi-Fi interference audits, so proactively actions can be taken before the WLAN deployment in case of detected interference.
All the data will be detailed in the WLAN RF Design report.
WLAN RF Design Options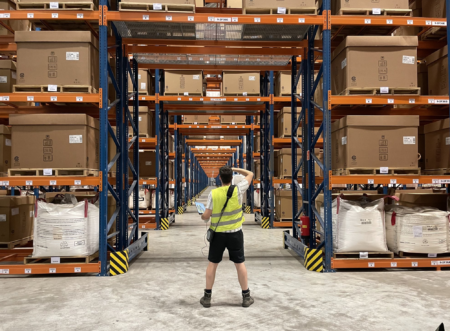 Note: We highly recommend performing a Verification WLAN RF Design after each WLAN RF Design when your Wi-Fi use case is business-critical.

PREDICTIVE WLAN RF DESIGN (offsite)
Sometimes a Wi-Fi project needs to be designed or budgeted while the building is still under construction or hasn't been built yet. In this case, the only way to forecast or estimate the number of access points and cabling drops is to perform a Predictive WLAN RF design.
Information-gathering is even more critical for this type of WLAN RF Design. Besides the WLAN requirements, we also need extra information regarding the type of walls, doors, and other RF-blocking objects used in this building infrastructure. This off-site WLAN RF Design is where we import the floor plans in our RF modeling software (Ekahau ESS). Based on the gathered information from the RFI questionnaire and our RF experience out of the field, we can comfortably design an RF model that will reflect a realistic onsite WLAN RF design.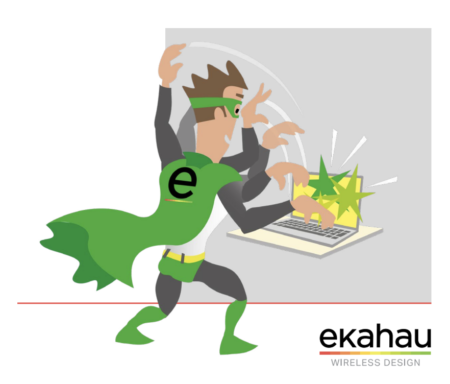 Note: We highly recommend performing Verification WLAN RF Design after each Predictive WLAN RF Design when your Wi-Fi use case is business-critical.
Need more information or a quote?
Are you interested in our WLAN services, contact us for more information, we are more than happy to help you out.